Add a Gift to Your Membership!
Your tax-deductible gift helps The Brinton Museum maintain the historic Quarter Circle A Ranch and supports new exhibits and educational programs.
---
Your gift to The Brinton Museum helps us to maintain the historic Quarter Circle A Ranch and offer interesting and educational programs, exhibits, and events.
One of the many things your tax-deductible gift helps fund is our annual Artist-in-Residence Illustrator Exhibit. This program is popular with schools from Sheridan and Johnson counties in Wyoming and the Crow and Northern Cheyenne Nations in Montana.
Thank you for your support!
Artist John Potter demonstrating the art of illustration to a school group, 2017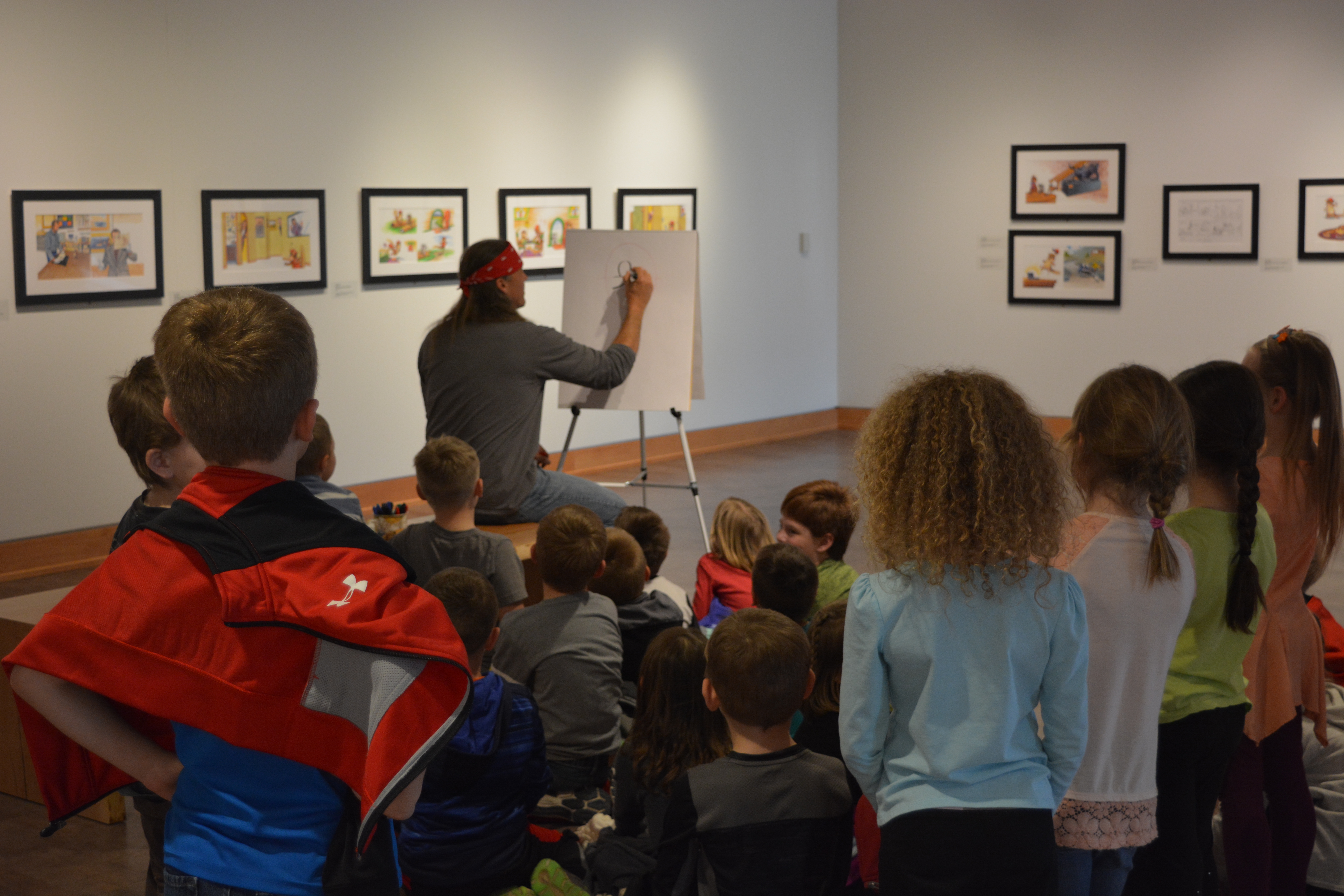 The Brinton Museum also holds one-day programs for school groups and adults. These programs, such as the Linwood Tallbull "Buffalo Culture" Seminar, educate people on the customs, history, and heritage of the Plains Indians, the American West, Art, and our local wildlife.
Linwood Tallbull of the Northern Cheyenne Nation guiding Crow and Northern Cheyenne students in the Plains Indian Exhibit, 2017